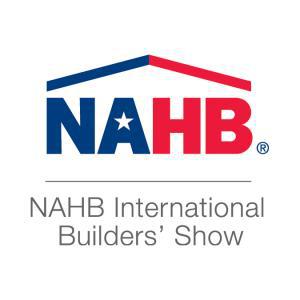 (February 14, 2014, Las Vegas, Nevada) — The National Association of Home Builders named Goldberg Brothers barn door track hardware the best window and door product at the 2014 International Builders' Show last week in Las Vegas.
More than 250 exhibitors applied to be considered for the second annual Best of IBS Awards. Decided by a panel of independent judges made up of attending reporters and building professionals, the awards were given in seven categories, plus an overall Best in Show award. The winners were:
Best Home Technology Product: Trutankless by Bollente Companies
Best Kitchen Product: Halo HU20 Magnetic LED Undercabinet Luminair by Eaton's Cooper Lighting Business
Best Bath Product: Decorative Channel Drains by Quick Drain USA
Best Indoor Living Product (Two Winners): Push Pull Rotate Door Locks by Brinks Home Security and Salt-Free Water Softening System by nuvoH20
Best Outdoor Living Product: Classic Series by Coronado Stone Products
Best Window and Door Product: Goldberg Barn Track by Goldberg Brothers, Inc.
Most Innovative Building Product: JetBoard by JetProducts
Overall Best in Show: Push Pull Rotate Door Locks by Brinks Home Security
"More than 75,000 attendees flocked the aisles during Design & Construction Week to see an impressive lineup of products featured by more than 1,200 exhibitors on display at the International Builders' Show", said Randy Strauss, NAHB's 2013 Conventions and Meetings Committee Chair and a custom home builder from Amherst, Ohio. "This year's award winners not only represent the most innovative and best designed products across several facets of the building industry, but were also recognized as being an integral part in helping a builder build or sell a home."
Awards were given to exhibitors with a product or line that shows the best combination of design, functionality and innovation. The awards were presented during the Best of IBS Awards ceremony on the final day of the show.