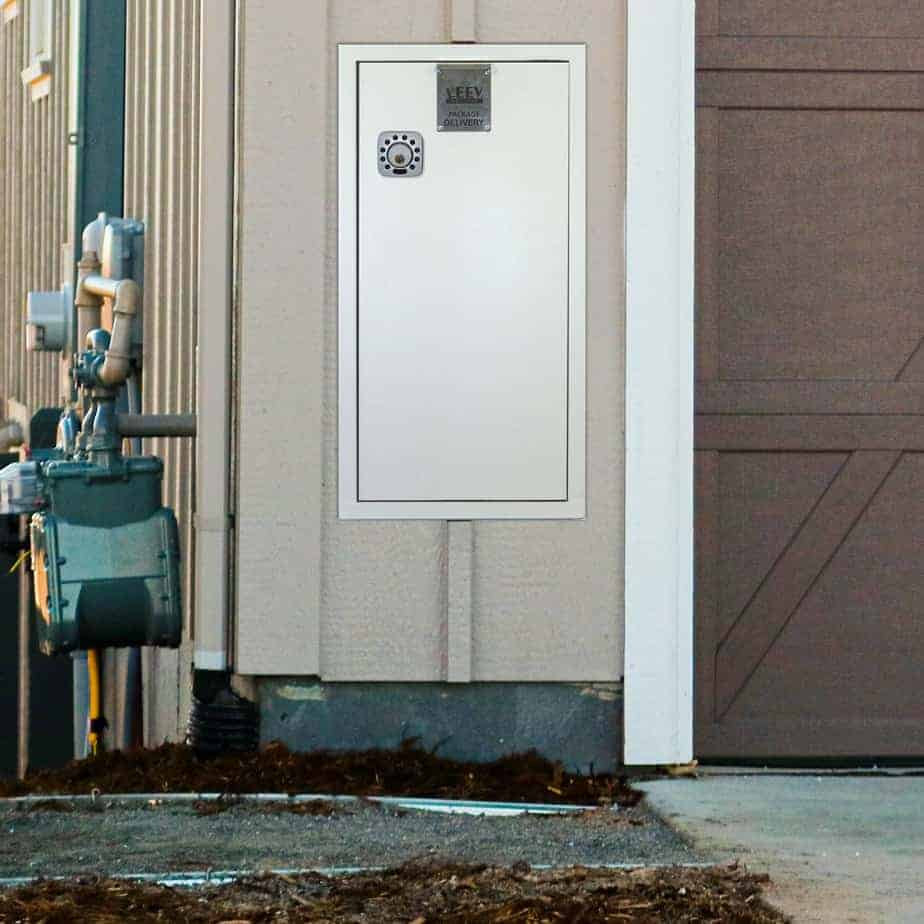 LEEV® Secure
in-home delivery system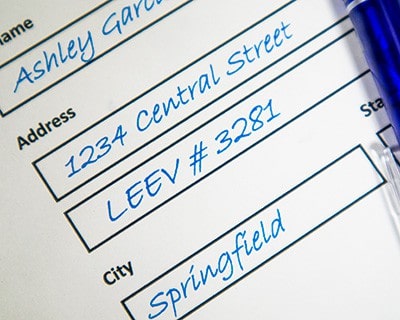 Welcome to the future of secure package delivery!
Enhance your home with a LEEV® Secure delivery system. This innovative fixture will help protect delivered packages from theft and weather damage. Install your own digital "smart" deadbolt lock (not included) and you can allow couriers to use a temporary passcode to place packages and other items directly inside your house or garage when nobody is home, without giving them risky access to the front door or garage door.
Standard Features
• 16ʺ unit fits between two studs 16ʺ on-center
• 24" unit fits between two studs 24ʺ on-center
• Available in 3 heights: 19ʺ, 25ʺ, and 31ʺ
• Fits most digital deadbolts with a 2¾ʺ backset and a 2⅛ʺ hole
   (5ʺ centerline of bolt to top of inside lock trim)
• 20 gauge steel frame, 22 gauge steel door front panel
• Aluminum back panel and shelf
• Durable powder-coated exterior finish available in four colors
• Insulated door panel, plus weatherstripping on three sides
• Available with nailing fins for new-build installations
   or without nailing fins for retrofit installations
• Stops hold the door open while placing a package inside
• Magnetic hold for deadbolt relocking
• Rust-resistant stainless steel pull handle
This product does not carry a fire rating and should not be installed on a fire-rated wall.
Now shipping the new-build model for installation while a home or garage is under construction or remodeling. A retrofitting version for existing homes or garages will be available soon. Contact your local Goldberg Brothers retail dealer.
Limited 5-Year Manufacturer's Warranty against manufacturing defects. Read the full warranty and disclaimers here.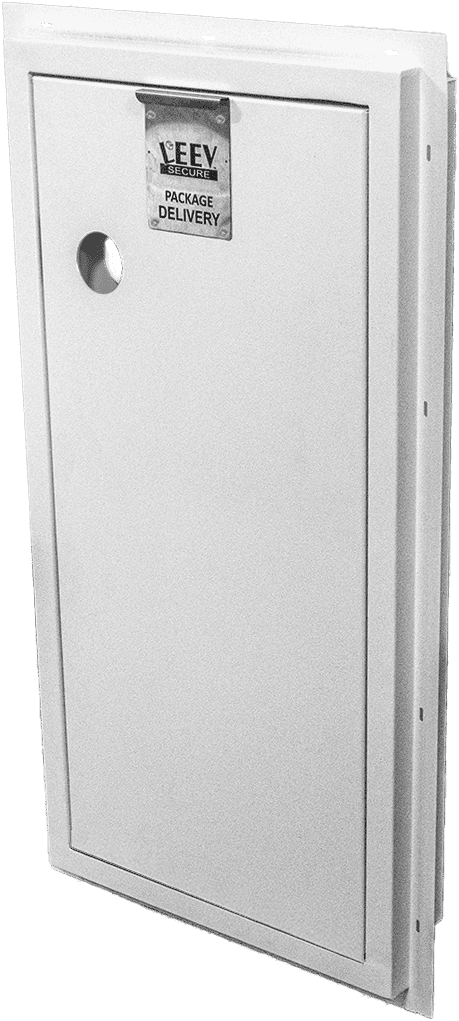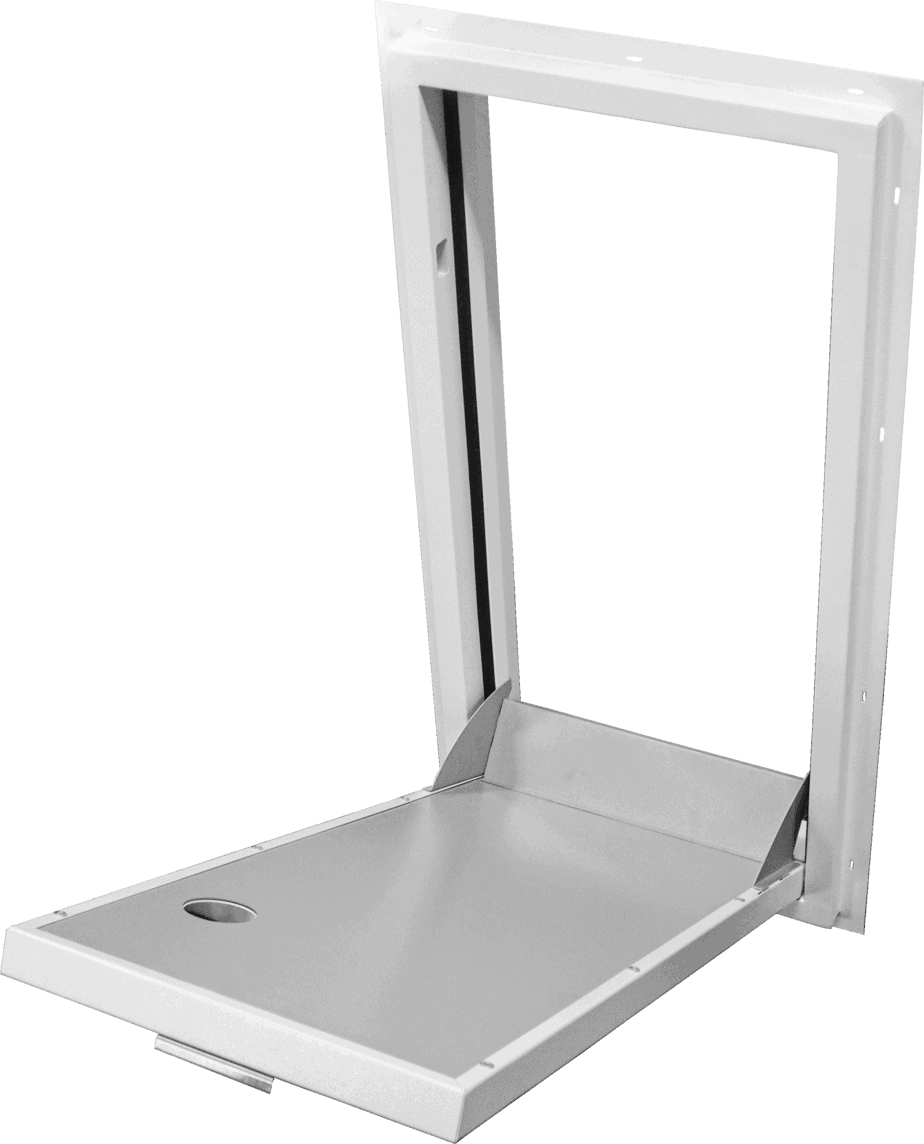 Optional Accessories
• Powder-coated steel interior trim
• Lockable steel interior receiving box
• Standard street address plate or custom name plate
Add a smart home locking mechanism of your choice. LEEV® Secure panels are compatible with most self-locking digital deadbolt systems. Many allow for the use of temporary passcodes, and will notify the homeowner with a text or email whenever the door is unlocked. Some locks can be operated remotely. Complete the installation by adding interior trim and a secure room or receiving box.