Standard Series Bypass Sets
Some barn door installations require more than one door. When combined with one of our Standard Series barn door hardware sets and two tracks, our Standard Series bypass sets allow one door to pass in front of another on parallel tracks.
Bypass hardware can be used in several different configurations for 2, 3 or 4 doors when you either need to cover a wide doorway, or the adjacent wall is too narrow for a single, full-sized door. See our installation documents for example layouts. Bypass hardware sets are available in raw steel and all 16 of our powder coat colors.
We also make bypass systems designed specifically for our MP/CP Series, Stainless Steel Series and Shutter Series barn door hardware.
Standard Series Bypass Set includes:
• 2 J strap or flattop strap bypass door hangers
• Bypass J-guide
• 3 grab/push stops
• 2 steel anti-jump blocks
• 2 track stops
• Standard track mounting hardware
• Bumper/stay pads
• all necessary bolts, screws, spacers, etc. for one bypass door
(Requires a track, sold separately. Also requires a standard hardware set and track for the first door, sold separately.)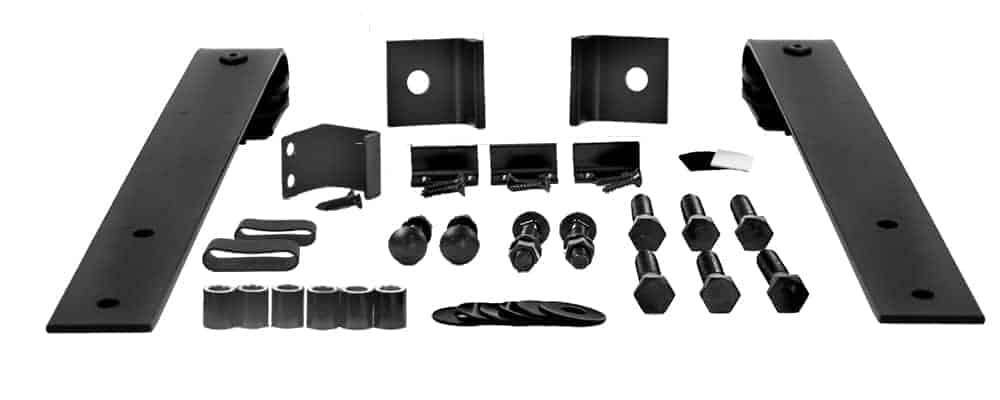 Choose for our popular J-strap bypass hanger style (above)
or our new flattop bypass hanger style (below).