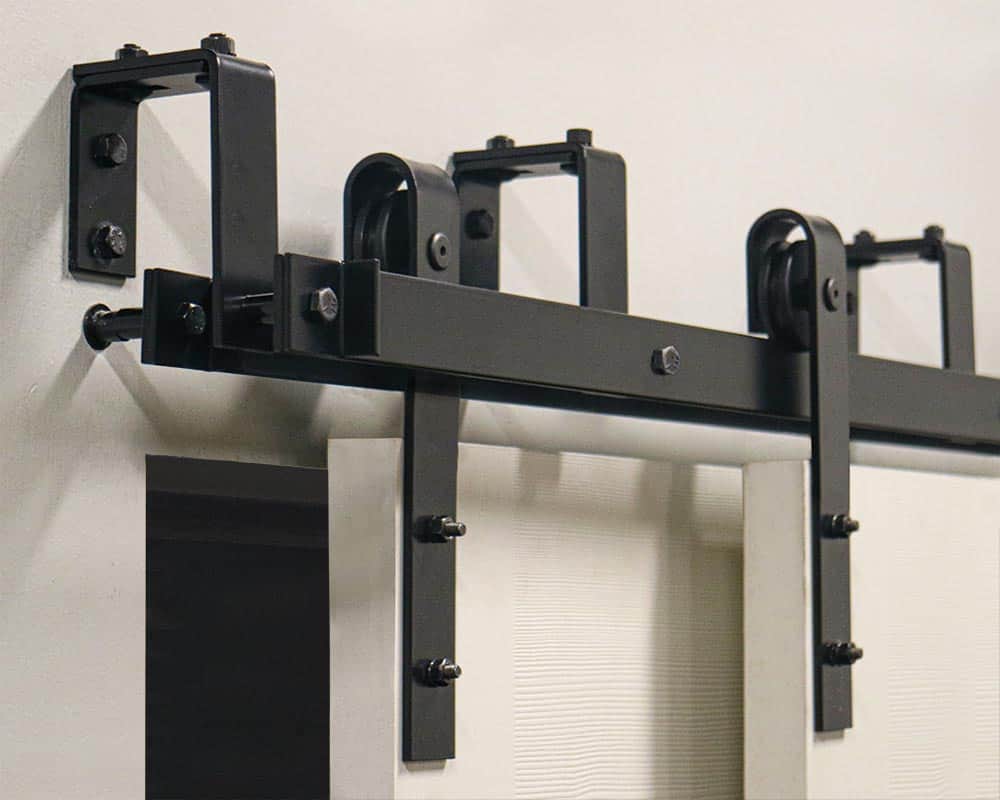 MP/CP Series Bypass Adapter Kit
Some barn door installations require more than one door. When combined with two of our MP Series or CP Series hardware sets and two tracks, our bypass adapter kit allows two doors to pass by each other on parallel tracks.
Bypass barn doors can be used in a clear-opening configuration when you need to cover a wide opening but the adjacent wall is too narrow for a single, full-sized door. It also works for closet doors in a pass-through configuration.
MP/CP Series bypass adapter kits are available in five of our most popular colors: black, matte black, silver metallic, arch bronze, and bronze texture.
We also make bypass systems designed specifically for our Standard Series, Stainless Steel Series and Shutter Series barn door hardware.
MP/CP Series bypass adapter kit for tracks up to 8ʹ includes:
• 6 adjustable bracket sets
• 12 hex lag bolts (2½ʺ)
• 12 carriage bolts (¾ʺ)
• 12 lock nuts
• 4 hex head bolts (1½ʺ)
• 2 hex head bolts (1¾ʺ)
(Two MP tracks and and two MP or CP hardware sets sold separately.)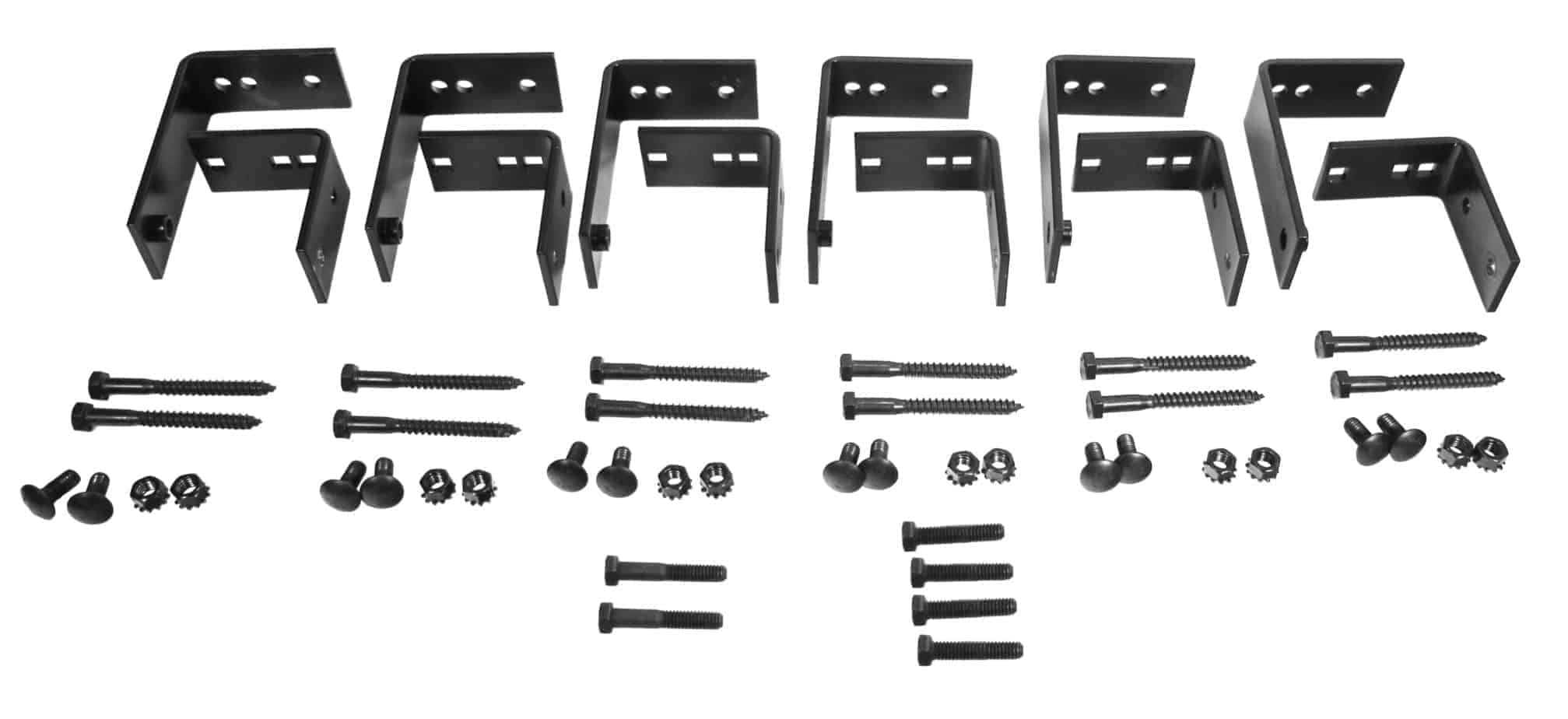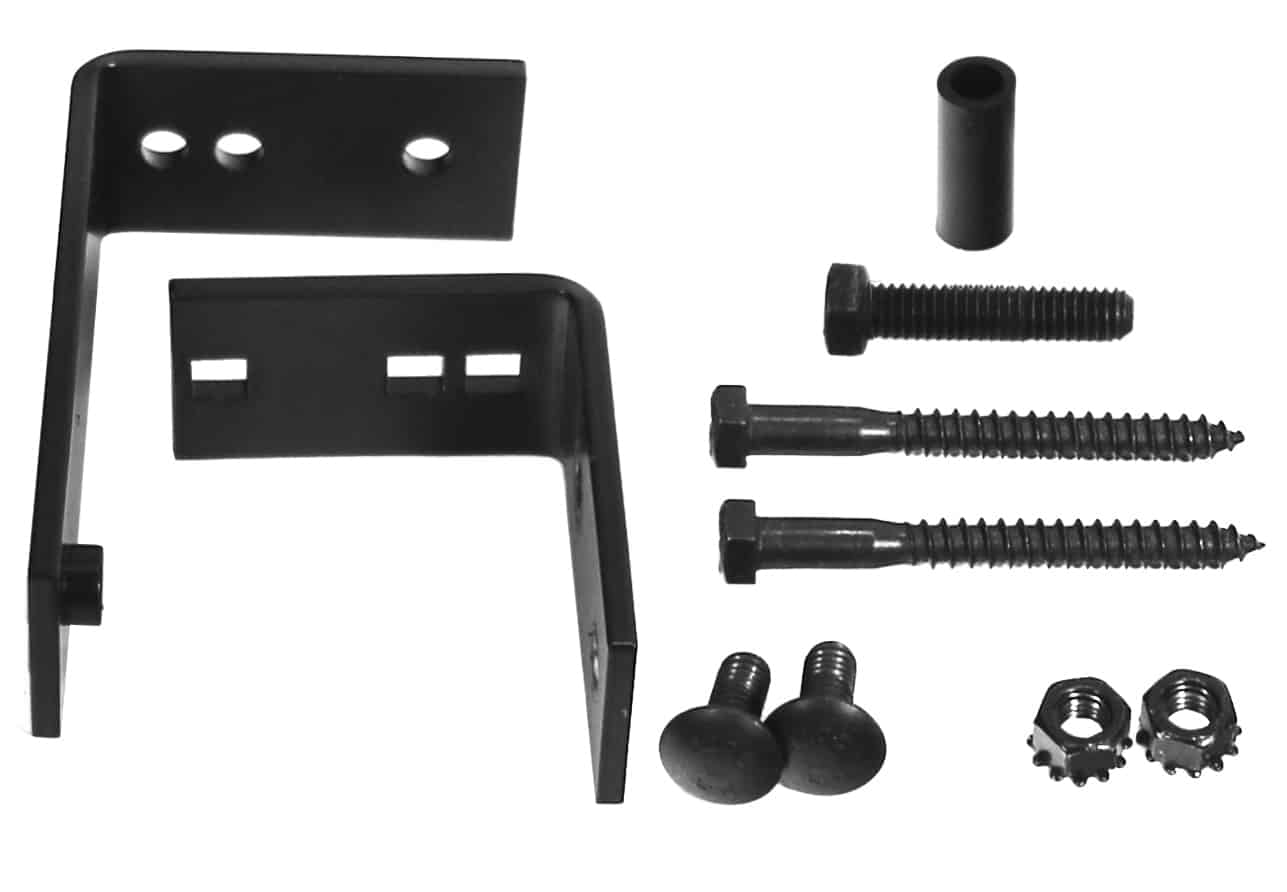 Single-set add-on kit for MP/CP tracks 8ʹ6ʺ or longer includes:
• 1 adjustable bracket set
• 2 hex lag bolts (2½ʺ)
• 2 carriage bolts (¾ʺ)
• 2 lock nuts
• 1 hex head bolts (1½ʺ)
• 1 spacer
(Bypass adapter kit sold separately. One single-set add-on kit required for
each additional hole in long tracks with more than six mounting holes.)

Clear-opening configuration requires bypass J-guide and bypass grab/push stops, sold separately.