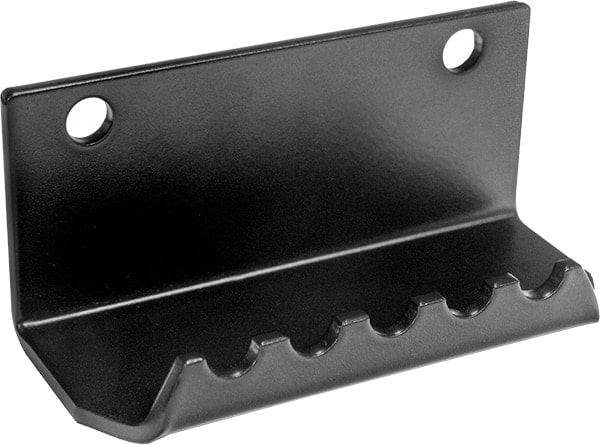 Complete your barn door installation with a set of matching pull handles.
Our solid bar stock handles can be mounted on the interior (room-facing) side of single or double barn doors. They are available in raw steel and all 16 powder coat colors in 7-inch, 11-inch and 16-inch lengths. Our distinctive, L-shaped, edge pull handles are available in five sizes. Our hands-free foot pull is a convenient alternative. We have stylish handles to match our Stainless Steel Series and Shutter Series hardware, too. And we offer film reel door pull handles made from genuine Goldberg Brothers 35mm cast aluminum film reels. See our online product catalogs for current offerings.
We also offer flush door pulls that can be mounted on the wall-facing side of your door.