Now available!
You can order and install aluminum awnings by Goldberg Brothers in a fraction of the time and at a lower cost than most custom-welded awnings. Our Hangover and Bahama awnings are made to order from modular components in a wide range of standard sizes, slat configurations, and colors. Awning components can also be used as privacy panels, fencing, or pergola coverings. And they are easy to assemble in minutes.
Heavy-duty aluminum and steel components – no plastic parts
Panels are laser-cut 2ʺ square aluminum tubes with ⅛ʺ thick walls
Round support rods are 1ʺ diameter stainless steel
Heavy-duty steel brackets
Sturdy and weather-resistant nuts, bolts, and washers
Four available slat configurations
11 widths from 12ʺ to 42ʺ (in 3ʺ increments)
Reversible panels to change the direction of louvered slats
Multiple panels can be joined for custom installations
Outdoor-rated powder-coat finish in 8 colors
Professional installation recommended
5-year limited warranty against manufacturing defects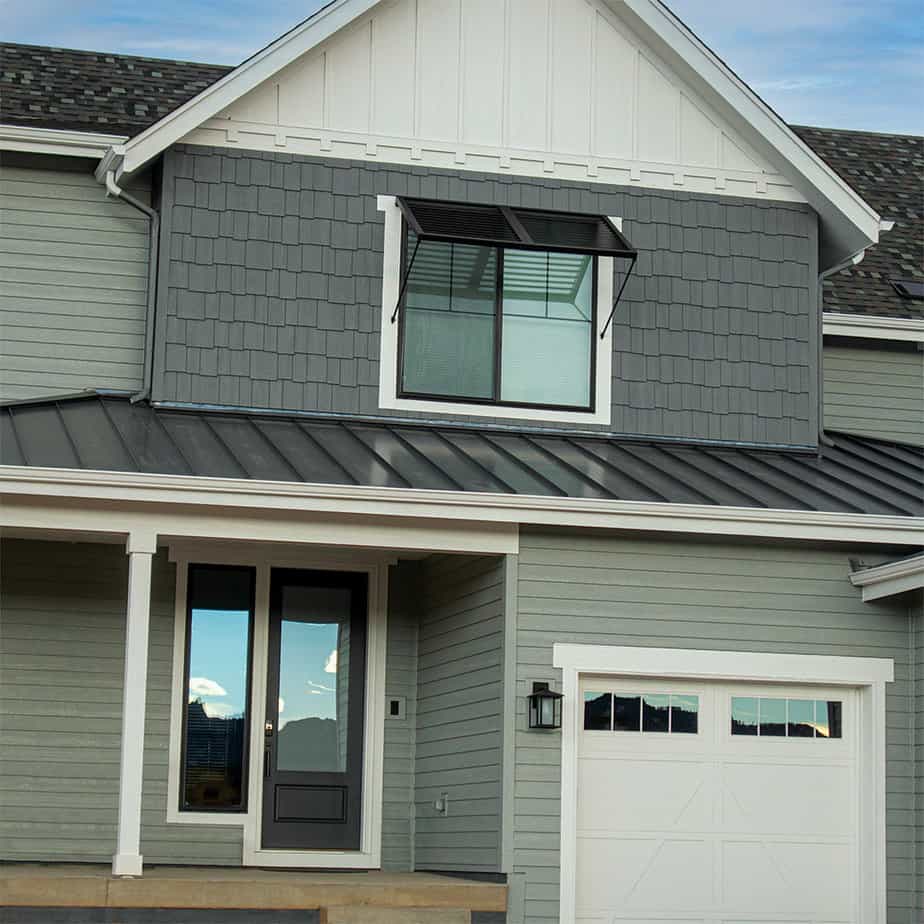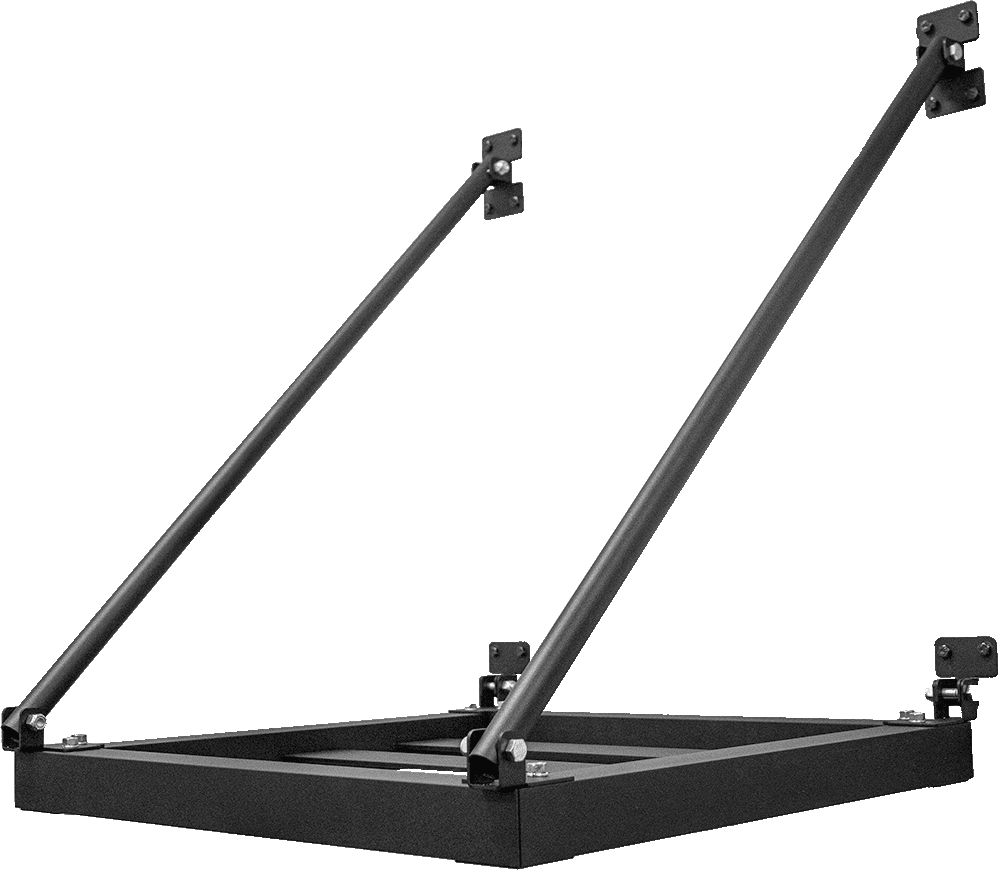 HANGOVER AWNING
Mounts at a 90-degree angle to the building
18ʺ, 24ʺ, or 30ʺ long (from building to outer edge of panel)
Optional 3½ʺ or 5½ʺ fascia extensions (sold separately)
BAHAMA AWNING
Mounts at a 60-degree angle, adjustable by the position of the round support rods
Add extra wall mounts for easy seasonal adjustment of the angle, or to lock the
awning flat against the window or door
18ʺ, 24ʺ, 30ʺ, 36ʺ, or 42ʺ long (from building to outer edge of panel)
These products are not hurricane rated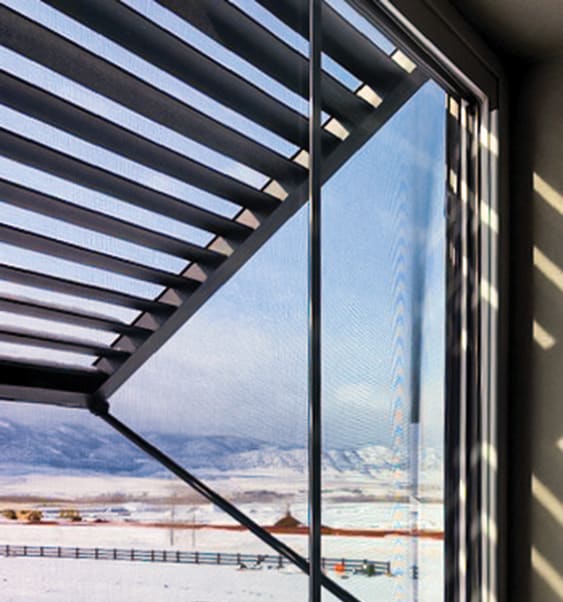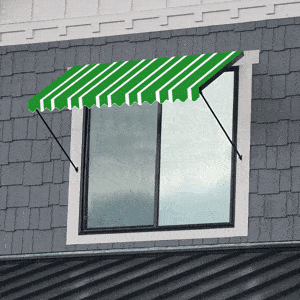 You can choose the Bahama Awning panel without slats,
then add your own covering materials for a custom-made shade.