Hidden Roller Series Hardware
Goldberg Brothers has created a new line of barn door hardware you have to see to believe.
With our Hidden Roller Series barn door hardware, your door almost appears to float in midair! The secret is our roller hanger design that mounts out-of-sight on the back of the door. With no visible mounting straps or rollers, all you see from typical viewing angles is the exposed half
of the track.
Conventional barn door hangers are great for a farmhouse or industrial look. But if you want the convenience of sliding doors in a more clean, contemporary style, you need Hidden Roller Series hardware from Goldberg Brothers.
Designer tip: You can paint the track and stops the same color as the wall for an even more "hidden" look.
• Works with most solid or hollow-core door styles at least 1" thick.
• Requires less clearance below the ceiling or soffit than conventional barn door hardware.
• Made with DuPont™ Delrin® acetal resin rollers for smooth, reliable performance.
• Available in black, silver metallic, or arch bronze powder coat finishes.
• Fits our MP Series track, sold separately.
• Single roller set rated for doors weighing up to 125 lb. Double roller set holds doors up to 250 lb.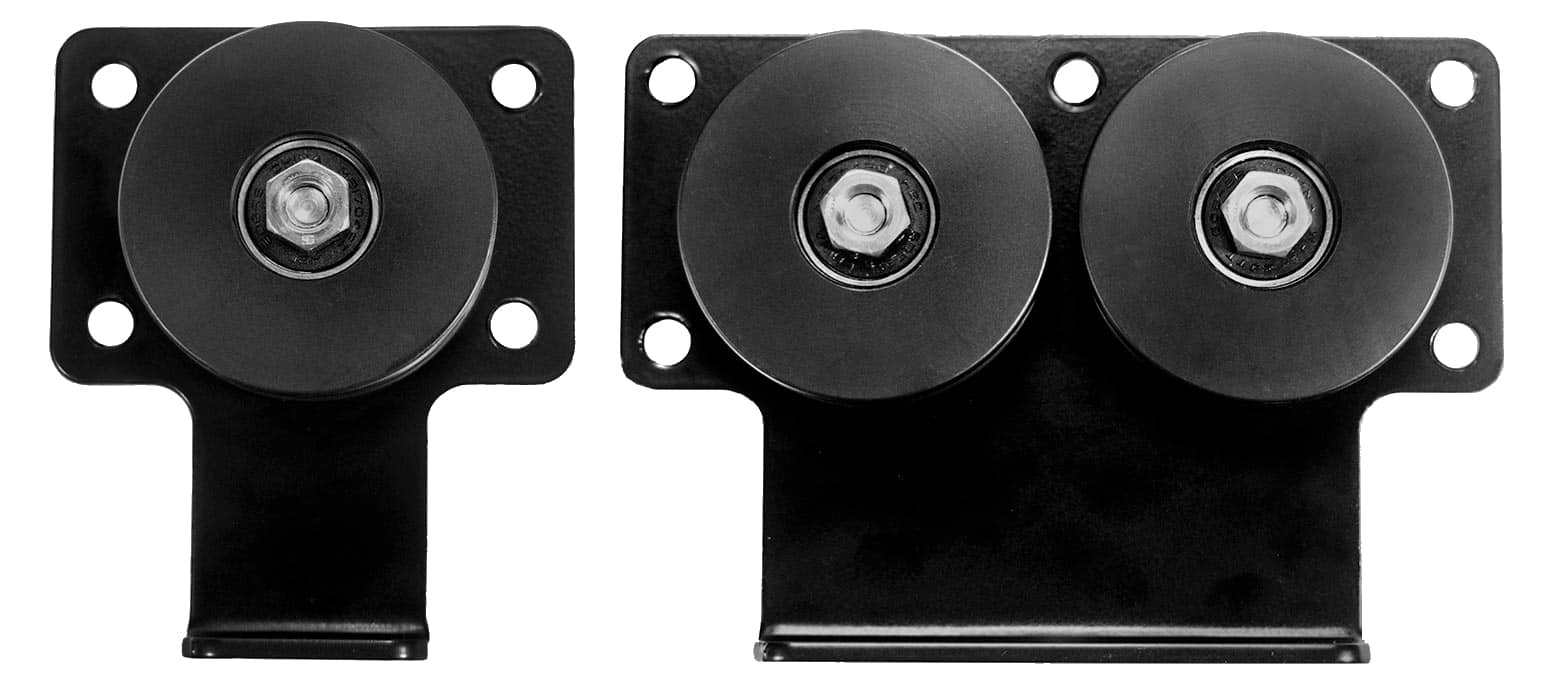 Powder Coat Color Options