Goldberg Brothers apartment number signs are the right size for use in high-rise condos and garden apartment complexes. They can also be used in office buildings, hotels, and more. And rust-resistant materials allow for outdoor installation.
 7½ʺ×3ʺ aluminum base plate
Stainless steel mounting screws
2ʺ tall aluminum characters
Characters can be left or right justified, or centered
Three colors: Matte Black, Silver, and Bronze Texture
Protected by a 5-year Limited Manufacturer's Warranty
Choose up to five digits and a base plate, then assemble it yourself, or order it fully assembled. Letters and select symbols are also available.
Goldberg Brothers also makes house number signs.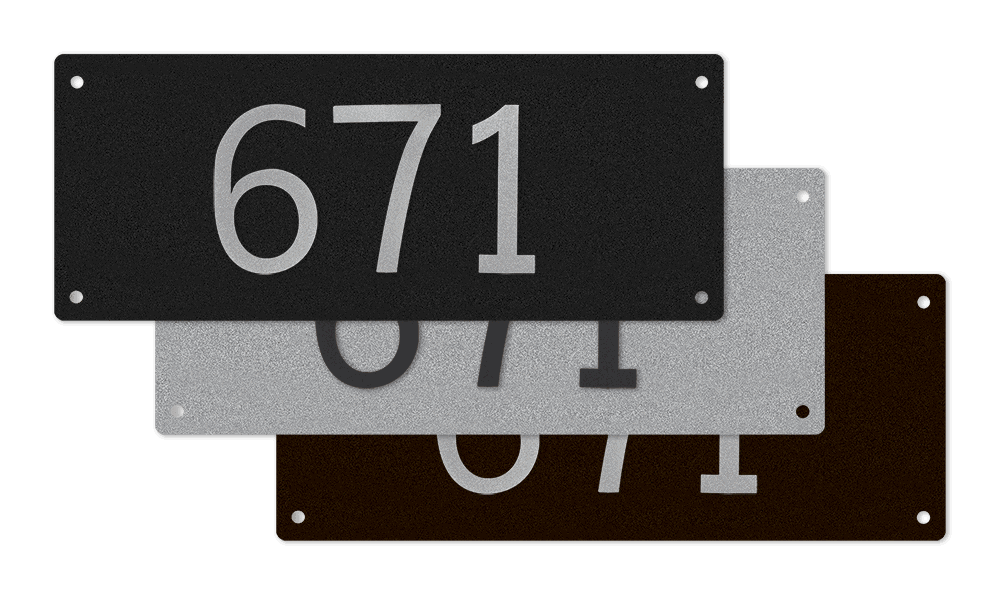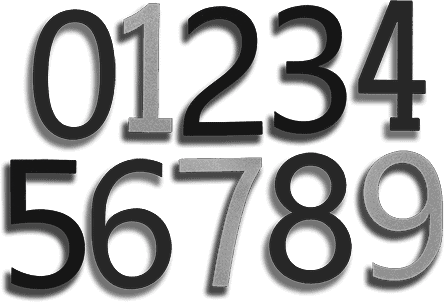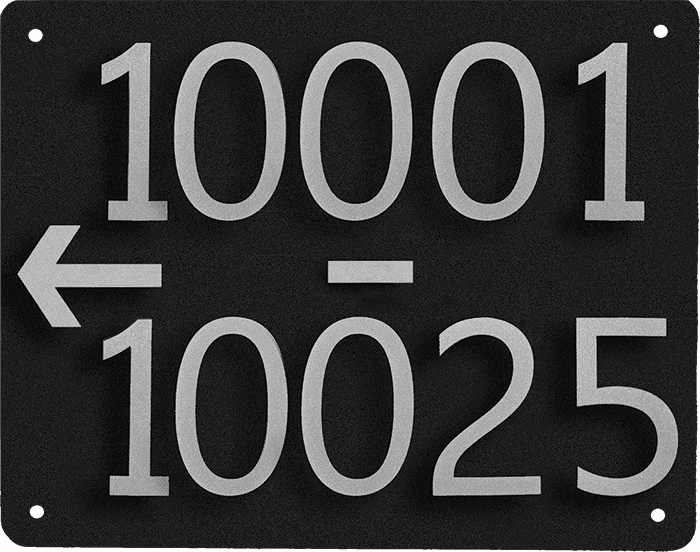 Fully assembled apartment building directional signs are also available by special order. Select up to five characters per row, and choose an arrow pointing to the left or the right. They are perfect for hallways and outdoor navigation.