Shutter Series Hardware Sets
Our Shutter Series barn door hardware was originally designed for interior window coverings, but it can do so much more. Use it to add style and functionality to kitchen cabinets, pantry doors, entertainment centers, and bathroom or workshop cabinets.
Hardware Sets are available with or without track, so that you can combine sets and hang more than one panel on a single track. Our bypass adapter kits allow for even more creative installation options.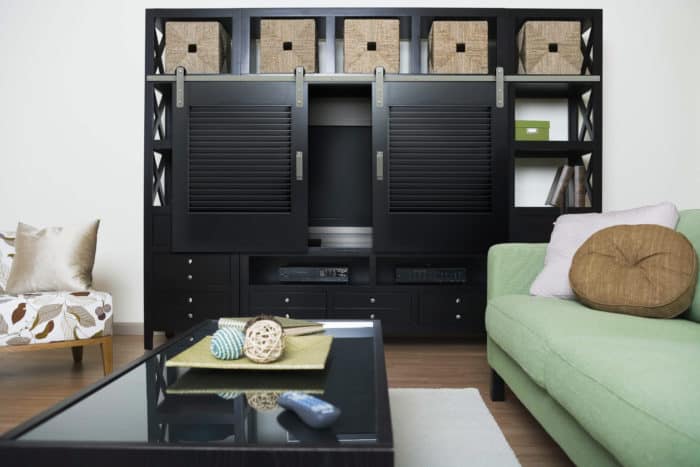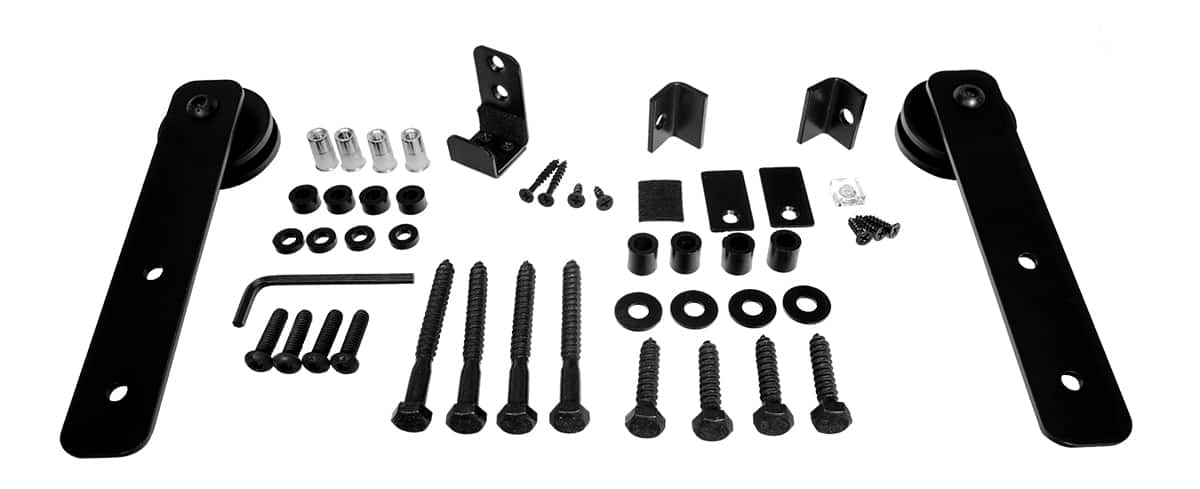 • Adjustable panel thickness for ³⁄₄″, ⁷⁄₈″, 1″, and 1¹⁄₈″ all in the same kit
• Two sets of lag bolts for either wall mounting or cabinet frame mounting
• 75 lb maximum weight load
• 2″ DuPont™ Delrin® silent rollers
• ³⁄₁₆″ x 1¹⁄₄″ track
• 1¹⁄₄″ x 7″ x ¹⁄₈″ strap hangers
• Adjustable wall-mount bottom guide
• 3" flush pulls and 4" pull handles available
• Single packaging sized by track length: 18″ up to 72″ and every 6″ in-between
• Available in 16 powder coat colors and raw steel
• Straight strap or top mount hanger sets available
• Bypass adapter kit available
Available Powder Coat Colors