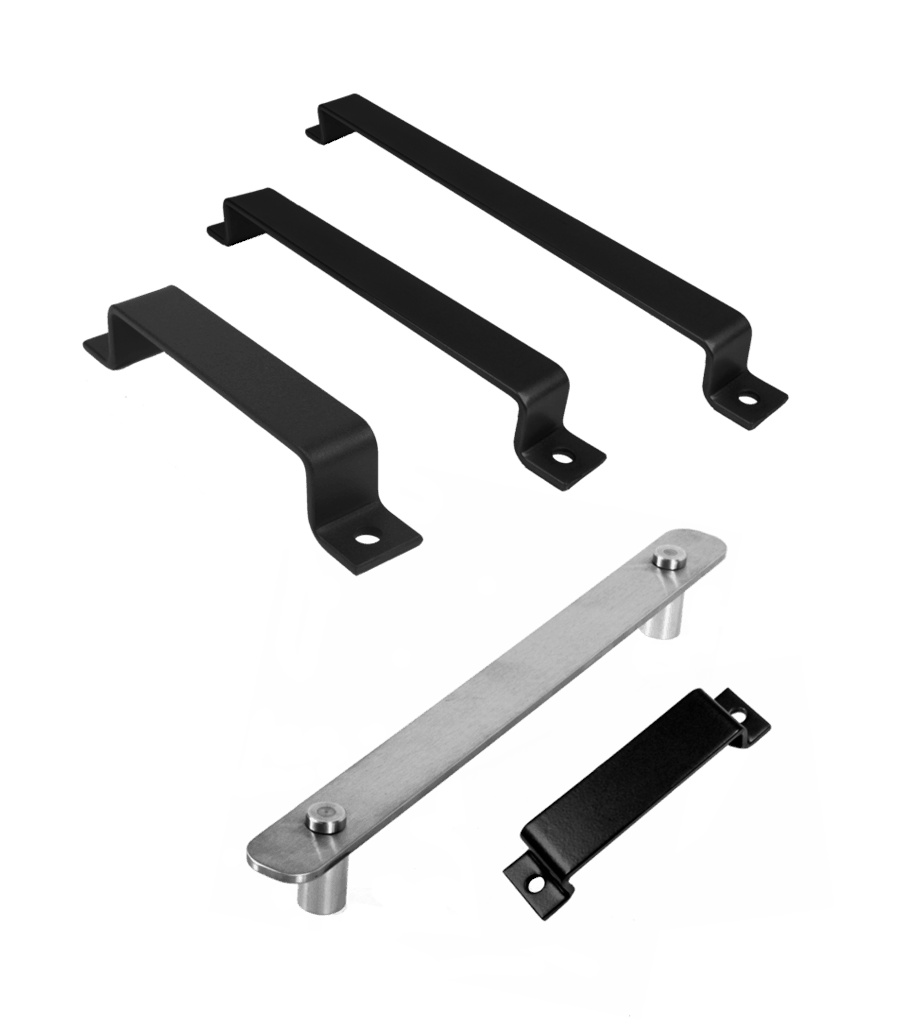 Barn Door Pull Handles
Complete your barn door installation with a set of matching pull handles.

Our solid bar stock handles can be mounted on the interior (room-facing) side of single or double barn doors. They are available in raw steel and all 16 powder coat colors in 7-inch, 11-inch and 16-inch lengths.

We also have stylish handles to match our Stainless Steel Series and Shutter Series hardware.
Film Reel Pull Handles
Goldberg Brothers also makes film reel pull handles that can be used on a pair of biparting barn doors. Each set is made from a genuine Goldberg Brothers 35mm cast aluminum film reel.
Film reel pull handles can be purchased from any of our movie decor products dealers. They are not carried by our barn door hardware retailers.